Slogan
The Vinyl Liner and Safety Cover Specialists in Bucks and Montgomery County
Quick Quote
About Us
Isaac Penn
President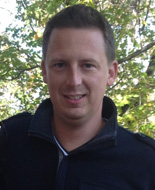 My pool career began in 1995 during my junior year in high school.  I was hired as a salesman for Pelican Pools and Patio in Quakertown, PA.  I started working at Pelican during their opening year and at that time they were strictly a retail store with no service department. After becoming acquainted with the pool industry I decided to begin to answer some of the service calls that were coming in on a regular basis. One of my first jobs was an aboveground liner replacement. I did some research and received some pointers from a service professional and gave it a shot.  Soon thereafter I formed a sole proprietorship called Sparklean Pool Service. Every summer weekend from that point on was spent doing aboveground liner replacements, sometimes as many as 5-6 per weekend! After high school graduation in 1996 I worked doing liner replacements to put myself through an Electrical Engineering Associates Degree program at Lincoln Technical Institute in Allentown, PA.  After graduation from that program I held Senior Engineering Technician positions at Lucent Technologies as well as JDS Uniphase. I never forgot about the pool industry though and crammed in as many inground and aboveground liner replacement jobs as possible during summer evenings and weekends. I juggled both my business and my fulltime job until spring of 2004.  I found that I was getting more satisfaction out of renovating swimming pools and building a business than my full time job.  I decided it was time to put in my 2 week notice in March of 2004 and I started Sparklean Pools, Inc. as my full time effort.
As any small business owner will tell you, it is amazingly satisfying to watch your business grow and transform into a successful operation. Sparklean Pools Inc now employs 5 full time employees during the pool season. We have grown from having just a few open and close accounts to over 350! We are a regional leader in safety cover sales as well as inground vinyl liner replacments. One of my biggest concerns while growing has been that our high quality of work may suffer. I am happy to say that in many ways we have raised the bar in quality and efficiency. We are all very proud of not only the business we have grown, but more importantly, the reputation we have built and maintained in our community.
Ed Pool
Pool Maintenance Manager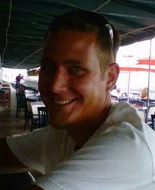 Hi, my name is Ed Pool. I am currently an employee of Sparklean Pools and have been in the pool business for 18 years. I have done everything from part-time responsibilities to management and now maintenance and service in the field. I got into the business because we own a family pool and my Dad wanted the employee discount! Everyone finds it ironic because my last name is Pool. I enjoy what I do and like to be outside. If I am not working non stop in the summer I am probably at a Philies sports game, a concert or the beach.
I started my pool career at Leslies Pool Supplies in Warminster, PA as a part-time summer sales associate to earn money in high school. Leslies was one of my first jobs and I stayed there for 10 years. I became lead sales associate before I left for college. I came home after a year to take classes closer to home. I was promoted to Assistant Manager and started working full time. After about 2 years I was the youngest to be promoted to Store Manager at age 20. I did very well and was at the top of my district for the 4 years I was store manager. My responsibilities included hiring and training employees, managing the profit and loss statements, ordering products and supplies, water testing, equipment repairs, training seminars and everything needed to run the store and meet the customers needs.
I currently work for Sparklean Pools Inc. Isaac Penn used to come into Leslies Pool Supplies to purchase odds and ends for his business. One day he called my house asking when we were going to have our pool opened. He said he was looking for employees and I was looking to start working in the field instead of being stuck inside all summer. Leslies would not let me make the transition to a Service Technician so I left and started working for Isaac at Sparklean. I am much happier now with Sparklean and have learned more and get to experience what I used to have to tell customers how to do themselves. I now manage Sparklean's Pool Opening department for the beginning portion of the season. If you have your pool opened by us there is a pretty good chance I am who you are going to see in the spring. I also manage our weekly and bi-weekly pool valet business where we come out to your home and clean your pool, check the chemical levels and adjust them as needed. When I am not opening pools or maintaining them I am helping with the other jobs which include, pool liner installations, safety cover installations, equipment installations and repairs, or pretty much anything else you could need done for your pool. I have taken numerous training classes, met with vendors from companies, and spoken with owners of companies about their products. I will use my knowledge that I have gained about pools to service yours in the best way possible. I am happy with my job and will use my knowledge and experience to help you with your pool needs to the best of my ability. See you in your backyard!
Oleg Gordienco
Pool Renovation Manager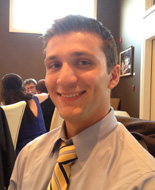 After my junior year in high school I started working for Sparklean Pools in the summer of 2006 as an apprentice. I enjoyed learning how to install safety covers, preform pool openings and closings as well as aboveground and inground liner replacements.  I found liner replacements very satisfying because in the morning when we would arrive the pool was in very poor shape but by that evening the whole backyard was glowing with a beautiful new pool liner. As our summer season ended I went back to school where I also attended Middle Bucks Institute of Technology for Drafting and Design.  Upon completion of that program and receiving my diploma I was offered a job at a mechanical engineering firm for industrial refrigeration. As a draftsman, I was responsible for reading and creating schematics and engineering notes. After 5 years of employment the down turn in the economy affected my position.
Fortunately I then received an offer to work for Sparklean Pools Inc and decided to make a return as a full time employee. I love problem solving and working with my hands so after 5 years in an office it was time to do something I enjoy.  After completing course work offered by North American Spa and Pool Association as well as working through hundreds of pool repair situations I was asked to lead our Liner Renovation and Replacement business. I am also responsible for some of our pool openings and closings as well as pump and filter repairs.  I look forward to continuing my career in the pool industry and satisfying as many customers as possible along the way.